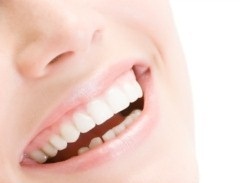 If someone mentioned teeth whitening to you 10 years ago, you would probably think of some kind of expensive toothpaste that claimed to do wonders for your teeth, rather than the dental procedure that is so widely used today.
Several years ago teeth whitening was not really known about outside of Hollywood. Of course film stars had every treatment done to improve their appearance, including dental treatments such as veneers and whitening, but for the average Joe on the street this was simply not an option. This treatment was the preserve of the rich and famous, but this was going to change.
Once Hollywood stars started enhancing their winning smiles TV stars wanted in on the action too. This started in the USA but soon crossed the Atlantic to the UK and spread across the globe. And what people see on TV and in films, they want too. This led to teeth whitening becoming much more widely available and more affordable for the average person.
In the past five years, the teeth whitening procedure has become a common procedure and one that is offered by dental practices all over the world. Seeing stars with Hollywood smiles certainly influenced this trend, as does the fact that anyone's teeth compared to a friend's who has had teeth whitening look less white. This is a significant motivating factor that is pushing the popularity of teeth whitening through the roof.
Now at the current stage of Dental awareness, there are several teeth whitening procedures that are available for everyone and not each of them would be working perfectly for every person wanting to get their teeth whitened. There are various whitening procedures including the products that have the Hydrogen Peroxide or Carbamide Peroxide in different percentages, and the patients could use the same in the dental office or at home. For a few conditions where the teeth cannot be whitened with these procedures, veneers and laminates are another option developed by most of the cosmetic dentists. There are toothpastes which consist of mild abrasives and can remove the stains but none of these toothpastes are made to bleach the teeth, unlike the teeth whitening products.