This is a rare disorder which involves inflammation and progression within the mouth's fibrosis tissues. It starts as a regular swelling and redness, which proceeds to blistering and ulceration until eventually it becomes a stiff fibrous tissue the moment it heals. This is problematic because it may cause difficulty in eating, speaking and even in the opening of our mouth. At times, even the pharynx becomes involved thus resulting to a more harmful and cancerous condition.
History
The earliest case of oral submucous fibrosis was discovered by J. Schwartz in 1952. This was seen in five Indian women from Kenya and he described their condition as atrophica idiopathica mucosa oris which is a form of oral fibrosing disease. In the year 1953, S.G. Joshi used the term oral submucous fibrosis and the name was used from then on.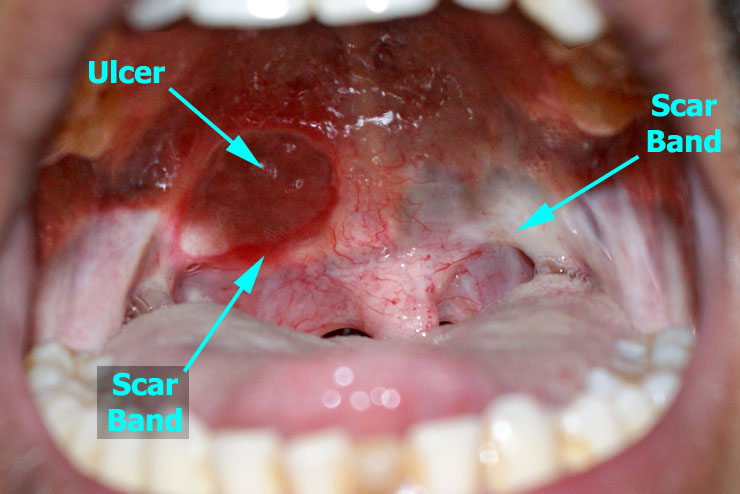 Symptoms
Those with oral submucous fibrosis complain of the following:
Sunken cheeks
Mouth pain
Nasal voice
Dry mouth
Stiff tongue
Impaired hearing
Impaired speech
Impaired mouth movements
Increased salivation
Shrunken uvula
Blistering inside the mouth
Fibrosis inside the mouth
Ulceration inside the mouth
Redness inside the mouth
Eating problems
Small tongue
Difficulty in swallowing hard solids
Causes
Most of oral submucous fibrosis patients blame this condition in frequent consumption of beetle nut, masala, alcoholic beverages and spicy food as well as chewing of tobacco and smoking. Aside from this, some studies suggest that it can also be triggered by extreme climatic conditions, immunological diseases and prolonged iron and vitamin deficiency in a person's diet.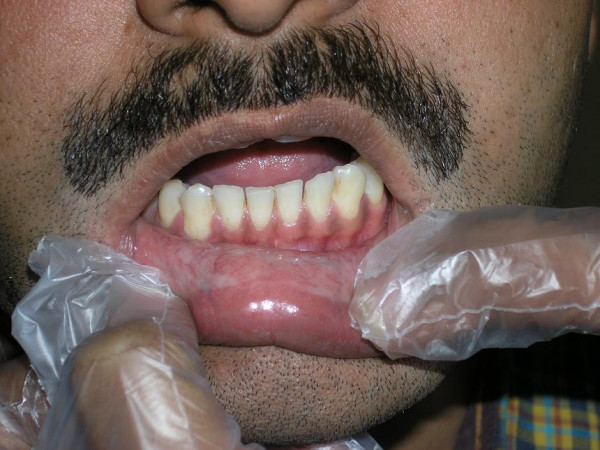 Treatment and Prevention
Before recommending any dental treatment for oral submucous fibrosis, dentists require that patients undergo a biopsy screening. This is mandatory before any treatment can be performed or applied to a patient's mouth.
Refrain from eating the above mentioned foods and minimum consumption of spicy foods particularly chili is required.
Adhere to proper and regular maintenance of good oral hygiene.
Eat foods that are rich in Vitamins A, B complex, C as well as iron.
For diagnosed patients with oral submucous fibrosis the following treatments may be recommended:
Patients are advised to use chewable hydrocortisone chewable pellets, which are also known as Efcorlin. It should be chewed for three to four hours regularly within three to four weeks or until the symptoms start to decrease.
Complete elimination of alcohol and hot fluids in your diet.
Submucosal injection of 100mg of hydrocortisone on a patient's mouth for either once or twice a day which depends on the severity of your condition.
Surgical treatment in special cases which involves progressive fibrosis especially when the interincisor of the teeth becomes less than two centimeters in length.
Use of pentoxifyline which is methylaxanthine derivative that can help increase the mucosal vascularity of your mouth.