People who suffer from bone related problems like osteoporosis, Paget's disease and osteopenia might be aware of the drug called Oral Bisphosphonate. This drug is used for the treatment of the diseases mentioned above. People who take this drug for curing their bone related problems should be aware of the risks which are related with this drug. People may face different types of problems if they take this drug and undergo some dental treatment. Recently, some cases have come up where people who are on this drug have suffered from the problem of osteonecrosis in jaw when they underwent some dental procedure. Osteonecrosis refers to dead bone tissue.
It is recommended that doctors who prescribe this drug to the people should be told about the dental risks which they have. Before getting any dental treatment done, such people should clearly tell dentists that they consume biphosphonate. After this, the dentist will decide about the alternative treatments which can be done to the patients who take this drug. People who consume this drug should take proper care of their teeth in order to prevent the occurrence of any kind of dental problem. In this way, they would be able to avoid any kind of dental treatment.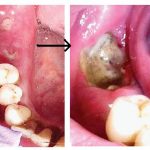 People should also understand that the cases where people develop oral complications due to this drug are very less. Even dentists do not need to find ways of modifying the oral treatments only due to biphosphonate therapy. It is also true that the risk of having osteonecrosis in jaw is very less in those people who consume this drug. However, prevention is always better than cure. People should understand that if they will maintain oral hygiene then many of their dental problems will be solved by themselves.
Oral Biphosphonate is a very useful drug; it benefits a lot of people who have different types of problems in their bones. Recent studies have also proved that this drug is also effective in increasing the life of patients who have breast cancer. Breast cancer patients are benefited by an adjuvant therapy with this drug and clodoronate.