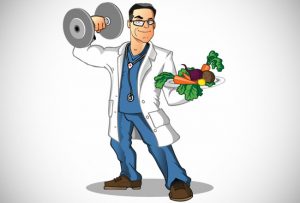 The Medical Council of India has now made the curriculum of the undergraduate MBBS course include the basic Sports and Yoga as a part of it. The MCI is the regulatory body that plans the MBBS and post-grad education in India. 4% of the total teaching hours in the first two years of the MBBS course would be now given to sports and Yoga, a part of the extracurricular activities.
"Our medicos will no longer be dull boys. They will be able to unwind on the playground. We will teach students how they can stay healthy and fit by practising yoga and participating in sports," said a senior member of MCI. Although many colleges encourage sports and extra curricular activities, it would be made mandatory as a part of the academic curriculum for the MBBS students.
Medicos usually have few activities outside academics, said Madras Medical College dean Dr V Kanakasabai. "Physical education was neither a priority nor was it mandatory for medical students," he said.
"Most medical colleges have huge playgrounds that conform to national standards. If professionals are appointed as trainers, they can help students stay fit," said Dr Madhu Thottappillil, consultant to BCCI.
"India was the only country where ethics was not part of the medical curriculum. Our doctors should be on par with the best in the world," said a senior MCI official.
A total of 1880 academic hours in the first two years of the MBBS course would now see 78 hours dedicated only to sports and extra curricular activities which include Yoga. Very soon we would be seeing students not just carrying stethoscopes but the Cricket bats and Badminton rackets along with Yoga mats too.