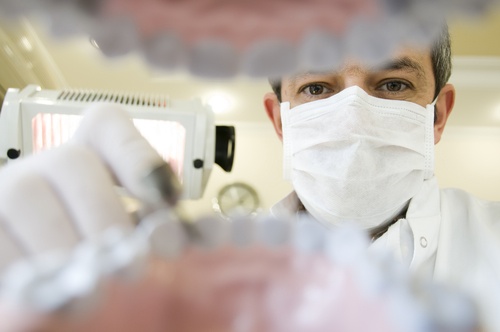 Reverting from the changes that were made last year about the Internship for BDS students, the Dental Council of India has again re-introduced the Internship for students from the batch of 2008-09. The changes were made for the batch 2007-08 earlier, and they have a 5+0 year course, but from the batch of 2008-09, the normal plan of 4+1 would be applied, so the 3rd students who would pass out from the exams of 2011, would be having only 1 year of education course, followed by 1 year paid Internship.
The decision on the semester or year course for the initial batch which would enter the 4th year now, is pending and the students are assuming that the 4th year course could have 8 subjects, which includes Oral Medicine & Radiology, Oral & Maxillofacial Surgery, Pedodontics, Periodontics, Conservative Dentistry & Endodontics, Orthodontics, Prosthodontics and Community Dentistry. If this happens, it would be a burden for students to go through the 8 subjects at a go, in a single year, having no carrying on of subjects, this being the final year.
That being the case, the only batch which has seen the changes effective on them last year is the 2007-08 batch, which would be having 4 subjects each in the 4th and 5th year, and they would be passing out with no Internship in the course.
Here is the official notice seen on the DCI Website (which was removed this morning):
"BREAKING NEWS – Curriculum Reforms in Revised BDS Course Regulations, 2007 – Approval of the Govt. of India, Ministry of Health & Family Welfare –
All the concerned authorities are hereby informed that on the recommendations of the Dental Council of India, the Govt. of India, Ministry of Health & Family Welfare vide its letter No. V.12012/3/2006-DE dated 24.08.2011 have conveyed its approval on DCI Revised BDS Course (3rd Amendment) Regulations, 2011 to re-introduce the 4+1 year rotational compulsory paid internship in BDS Course w.e.f. the academic year 2011-12 i.e. from the batches admitted during the year 2008-09. The aforesaid amendment is being published in the Official Gazette of India, Extraordinary, Part-III, Section 4 in due course of time and after duly notified it shall come into force from the date of its publication. The said notification shall be placed in the DCI website also.
Secretary, Dental Council of India"
The Internship according to the new rules, is going to be a paid Internship for the span of 1 year. We would update the students whether the next 2 years for 2008-09 batch would have a single curriculum year, or semester wise courses, once DCI updates the circular.