By Dr Chetan Bhawani
(The author is a final-year student of dentistry in Nizamabad's Meghna Institute of Dental Sciences)
Studying and staying in rural areas is a real-time experience to learn and share. Rural people tend to have more faith in themselves than others. They look at every (or most? ) outsider with some suspicion.
I encountered one such patient who had visited our college with a swollen face due to a decayed tooth. Like thousands others in the village, she too believed that her tooth decay was caused by worms! I tried making her understand that it was not worms but germs that did the damage to her tooth.
We are taught and trained to be polite to the patients, however much they test our patience.
Excerpts from my conversation with Raziya – a stubborn 45-year old lady, who had more faith in the village baba masquerading as a doctor than a qualified doctor.
Raziya: You are a student, right? In which case you may not know much about this disease I'm suffering from.
Me: Since you know your problem, what is it that you seek here?
Raziya: No, no… I don't know the exact problem… the baba in our colony told insects are eating away my tooth. I came here to get rid of them.
(I understood her concern. It was now time for me to make her place her belief in me, a doctor, than a village quack – not an easy task!)
Me: Insects? now where did you see insects from in your mouth? and who is that baba?
Raziya: He cures any diseases.. we villagers go to him for any health issues. For just Rs 10, he treats us well.
Me: Rs 10!! That's a meagre amount. So what does he do to get rid of those 'insects'? And why do you visit us if you are being treated by him?
Raziya: I knew you know nothing! Isn't there any other doctors whom I can my problem? You are wasting my time and yours as well.
Me: there are a few doctors, but they would never check patients like you who come to us with a question mark for everything.
Raziya: what can this be, if not insects?
Me: its germs, not insects. micro-organisms which you can never see with your naked eyes. If they were insects, you would have been on the hospital bed already with many diseases. now I can treat this and help you if you stop visiting that baba and listen to me.
Raziya: do you charge for the treatment? (I went totally blank, not knowing how to handle such people)
Me: First tell me, would you help me treat you?
Raziya: Depends on how much you charge. I come from a poor family and we cannot afford expensive treatment.
Me: Don't worry, there is a free dental camp running these days and its going to cost you nothing for the treatment. But I want to tell you that it's not insects that caused the tooth decay.
Raziya: But that baba showed me an insect coming out of my mouth when I rinsed my mouth after he placed a small toothpick in my mouth and removed it.
Me: That's a trick to make you people believe him… they are happy with whatever you pay.
Raziya: Everyone in this village visits him… many say that his treatment works well for many days and they feel relieved after he treats them.
Me: Not everyone has the same problem as yours…
Raziya: Ok Sir (This was the first time she called me as Sir! Obviously, sense was dawning on her!) Can you tell me how to get rid of the pain and the swelling?
Me: Yes I will give you some medication for a few days so that the pain and swelling subsides. Then we can decide what to do with the decayed tooth. But before that, you need to get an x-ray of that tooth.
Raziya: Will that cost too? How much?
Me: Come, I will get it done under my name and you will be charged nothing then.
(The X-ray was taken and medication was prescribed, both free)
Raziya: Sir, if the pain and swelling doesn't get reduced after all this?
Me: Just follow my instructions. I will handle it if it doesn't reduce. But if you still visit that baba, don't expect these medicines to work on you.
Raziya: I won't, Sir. But please help me get rid of the pain.
Me: I'm sure these medicines would work well. Come back in six days and then we will see what the situation is.
(After a week, she visits the hospital with a smile)
Raziya: The pain has been less and the swelling is totally gone. But when I eat something, the tooth pains a lot. What can be done about it?
(I knew it was again a hard situation, as the tooth was severely decayed and needed to be extracted, but she would look at me with a big suspicion if I told her that..)
Me: What do you think caused the tooth decay – insects or germs?
Raziya: There are no insects. I, too, checked it myself with a few other people. They say the baba is trickster and uses the toothpick to place an insect inside the tooth which comes out when we rinse the mouth.
(I heaved a sigh of relief… it was now easy for me to tell her everything about the line of treatment)
Me: So, finally you agree! The tooth, as you can see in the x-ray, has been damaged totally. It needs to be removed as the infection from tooth has caused your face to swell. If the tooth is removed, most of the future problems can be avoided and the pain too will vanish.
Raziya: Please do what ever you feel is better for me. I won't question you more.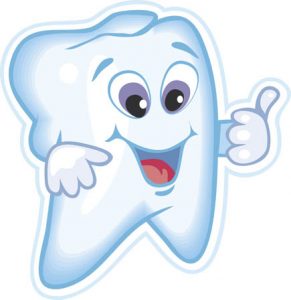 And then it was a good time for me explaining everything and going with the correct line of treatment, later she went to explain everything to her friends and family. Couple days later she came with 3 other ladies to me, explaining their problems.

Seeing all this I could easily see how backward the people in villages still are, and how hard it would be for people to spread awareness among them if they have a biased mind against people from urban areas trying to guide their betterment.
—
The baba which the lady was talking about, takes a toothpick with a hole and tiny worm near its tip. And after inserting the toothpick into the tooth, he waits for a couple minutes till the worm moves into the tooth. When it does, the baba asks the person to rinse the mouth and the worm falls out. This is not a big trick, but still these foul tricks are blindly believed by people in villages who develop a feeling of suspicion on the doctors.
—
This story is also a part of my participation of this dental contest and you can also see a few free dental care reports at their site.