Swine Flu is one of the latest dreaded diseases which has started showing its effects, and spreading on a high rate in India. Its an influenza virus of name H1N1 which is known to cause the disease, and with its effect in many other countries, its claimed 4 lives in India already(till 9th August, 2009), and there are many suspected cases.
It was first detected in April 2009, but in June the World Health Organization declared it as a pandemic(spreading across all the places around the world). Nothing much to say about the name, Swine Flu virus was just a suspected one the influenza viruses which caused the diseases in Swine(Pigs) in North America. Although, its not the same and this is a new strain of h1N1 which has not affected any human, or animal before.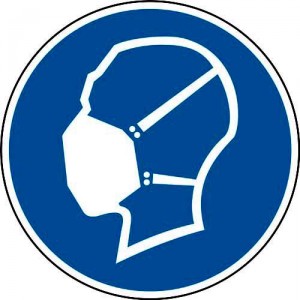 Spread of the Swine Flu Disease:
The H1N1 virus is contagious, and spreading easily from one human to other, through the easiest ways like Couging, sneezing from people who are already infected. It also spreads through skin-to-skin contact sometimes, because the virus is known to be found on the outer membrane of the affected people.
Signs and symptoms of Swine Flu:
Every contagious disease has no much complications, but the simple conditions increase rapidly and are fatal(life claiming). Here are a few symptoms –
Fever
Cough
Sore throat
Runny or stuffy nose
Body aches
Headache
Chills
Fatigue
Some other symptoms are Diarrhoea and Vomitings but not all cases complained of that. Severe cases which could not be treated successfully, were victims of death due to Swine Flu.
Serious symptoms: That can easily suspect and are emergency cases:
Faster breathing or problems in breathing
Bluish or gray skin color – Due to blood infection
No proper appetite for food or fluids
Severe or persistent vomiting
Not waking up or not interacting
Flu-like symptoms improve but then return with fever and worse cough
Prevention and Treatment:
This is the most important part of the article, where i can explain how generally every contagious disease is prevented, and so is Swine Flu(Check WHO Precautions) –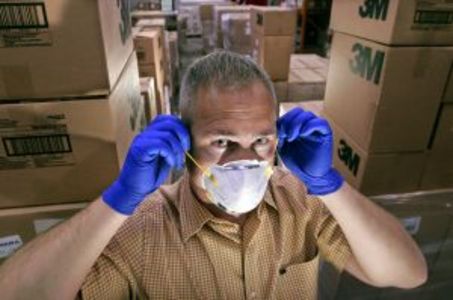 Away from cough, sneeze – When someone sneezes or coughs, don't ignore but just take maximum protection of yourself. Move some distance apart if the person sneezing is so ignorant and does not cover his mouth with something while sneezing. Facts say that Sneezing pushes out the micro-organisms due to allergy, in a very rapid speed and they are spread in all directions if not covered.
Wash your hands – Hands can reach anywhere, any wall, any surface where the virus might have landed due to the release from infected person, and before eating, wash your hands with soap for a couple minutes and Alcohol-based hand cleaners are also effective. While using the soap, using warm water is very effective in getting cleaned in the best way.
Face masks, or something to cover mouth – Face mask is used generally in laboraties or clinics, and lately by the traffic policemen who try to avoid the pollution from automobiles, but usage is not limited to them. Its the best to cover yourself with Face masks, and change it regularly, so that the virus entry can be prevented. Although you might have touched your hands in contagious areas, still they can't reach the mouth due to the mask.
There are nose-tag and earloop masks available for very cheap, which can save lives.
I read people saying "When there are few people dead due to Swine Flu, everyone needs a mouth mask. But millions die of AIDS and no one uses condoms!" > You guys might be true, but that's people's mistake. Why are going against the Swine Flu prevention in the statement? That statement just discourages usage of face mask!
Avoid direct contact – Hugging, or some other ways of contact of skins between normal and sick people should be avoided.
Usage of gloves – While cleaning shelves, wash basins etc. you usually keep your hands open without any cover, but using gloves is a better way for prevention of getting infected. Don't expose your skin. There are packs of 100 gloves available for cheap. Use them while you are touching many uncleaned surfaces.
Stay at home, isolated – When you are not sick, and suspect someone around you with Swine Flu, if he is sick, then try to stay away to be safe from the disease. Also, if you are sick, stay away from others to keep them safe from any disease. Get yourself tested for Swine Flu.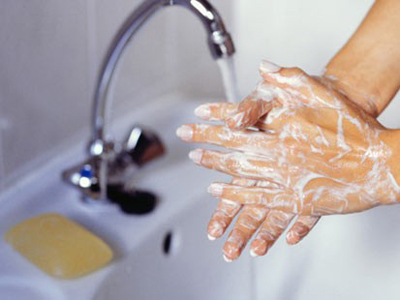 Medications: Swine flu treatment
There are a few medications that CDC recommends like Tamiflu (oseltamivir) and Relenza (zanamivir). You need to first get yourself tested for the disease, and then the antiviral drugs are administered and prescribed by the doctors.
Getting tested:
As of now, i have found these places in Mumbai, India where you can get tested for the Swine Flu infection –
Bhabha Hospital, Bandra
Rajawadi Hospital, Ghatkopar
Bhagwati Hospital, Borivli
M T Agarwal Hospital, Mulund
Siddharth Hospital, Goregaon
Here is a list of hospitals to treat swine flu in India.