Impression in dentistry is defined as –
An imprint or negative likeness of the teeth and/or edentulous areas where the teeth have been removed, made in a plastic material which becomes relatively hard or set while in contact with these tissues. Impressions may be full complements of teeth, of some areas where teeth may have been removed, or in mouth from which all teeth have been removed.
Complete denture impression is a negative registration of the entire denture bearing, stabilizing and border seal areas present in the edentulous mouth.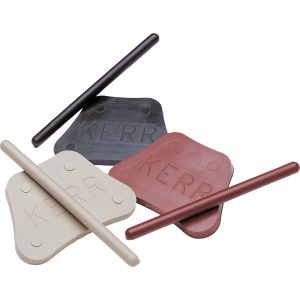 Principles of Impression Making
Here are the concepts, which followed can help you make a successful good impression –
•    The oral tissues must be healthy.
•    Impression should include all of the basal seat within the limits of health and function of the supporting and limiting tissues.
•    The borders must be in harmony with the anatomical and physiological limitations of the oral structures.
•    The border moulding to be done, should be of physiological type.
•    Sufficient space should be provided within the impression tray for the selected impression material.
•    Impression should be removed from the mouth without damaging the mucosa.
•    Selective pressure should be applied on the basal seat during impression making.
•    A guiding mechanism should be given for the correct positioning of the impression tray within the mouth.
•    Both the tray and the material for impression should be made of dimensionally stable materials.
•    The external shape of the impression should be similar to the external form of the complete denture.