Pain which occurs in mouth is also referred as facial pain. There may be various reasons of facial pain. A facial pain may have roots in a paining tooth but its pain spreads all over the face including head. Some kind of nervous disorder, accidental injury, infection in some part of the face may be the causes of facial pain. There may be some people who suffer from facial pain once in a while without any known reason. Some of the most common causes of facial pain include tooth abscess, face injury, herpes simplex or herpes zoster, migraine and sinus infection.
If we talk about the symptoms of facial pain then we should know that people who suffer from this kind of pain feel continuous pain all over their face. Even if the root of their pain is in one part of their face, they feel the pain all over their face. In some conditions, like tooth abscess swelling may also be seen around lower or upper jaw. It will indicate that the facial pain is due to some problem in tooth. Cracked tooth, abscessed tooth, broken dentures and cavities may cause pain in the face of a person.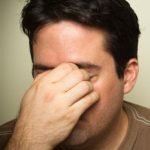 Different types of treatments are done by the doctors and dentists based on the disease or root of the pain. The first thing for the dentist or doctor is to spot the reason for facial pain. In case, there is a cracked tooth which is causing the pain then the dentist will remove the weak part of the tooth and fill it up with amalgam or some other filling material. In many cases, where the tooth decay is serious and affects the pulp of the tooth, root canal treatment is done by the dentists. This may be painful but it is very important for saving the tooth. In some cases, facial pain may be treated by the help of painkillers. However, if the pain does not stop then one should consult his doctor. Even if you are unable to eat properly because of facial pain, you need to contact a dentist immediately.