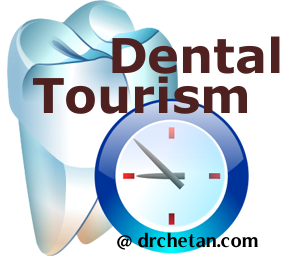 In the recent years, the industry of dental tourism has grown out to expand to quite an extent. You should consider yourself to be very fortunate if you are actually among the people who have dental insurance provided by their employer. Nonetheless, mostly only the routine and minor dental procedures are covered since a majority of the employers mainly provide inadequate dental plans.
When it comes to the costs of major dental work, mostly people have to bare it themselves which means spending considerable amounts and if they are lucky enough they would qualify for financing provided by the dentist. Thus, even the most seriously problems are generally ignored by the people until it gets beyond that stage. It is evident enough that visiting the dentist can really empty your pockets.
As for dental tourism, you might have heard of it just now but it is nothing new. In order to get high quality dental care at lower cost, many Americans have been visiting Mexican border towns such as Juarez and Tijuana, over the years. Finding discounted deals on dental procedures such as crowns, dentures, and dental implants is very difficult but if they go for these dental procedures in other countries they would find them to be affordable. Here are a few best countries for Dental tourism.
Benefits of Dental Tourism
Low Cost
The aspect of low cost is the most important benefit of dental tourism. Now that politics has become involved in the issue of the high costs of health care, there are faint chances that dental care costs would ever be going down. The benefit of dental tourism is that you can visit a foreign country and have a dental treatment done with the most minimal cost.
Quality and Safety
Dental tourism for countries like Brazil, India and Thailand means that more and more foreign people would be visiting their countries. In order to maintain this, they are working hard with public health organizations so that safety and quality guidelines are established. Often the dentists working there have actually been trained in Australia, Canada, the U.K. and the U.S. Thus, finding a dentist abroad at a minimal cost of a procedure that you would want done is quite easy.
The dental tourism industry is sure to continue growing since a lot of international health companies have gotten involved to deliver these kinds of services all across the globe. Thus, you no longer need to pay for high costing dentistry at home since you a really valuable alternative in the form of dental tourism.