Tooth sensitivity is the discomforting feeling mostly of pain one a person experiences when they drink or eat something cold or hot, sweets, touch the tooth with other teeth or the tongue or even when you breathe in cool air. Doctors describe this feeling as Dentin Hypersensitivity or Root Sensitivity.
Tooth sensitivity occurs when the underlying layer of the tooth (Dentin) is exposed when the gum covering the tooth recedes and leaves the root of the tooth exposed to the factors that cause one to notice he/she has tooth Sensitivity.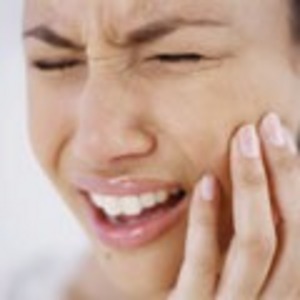 Causes of Tooth Sensitivity
Acidic foods – Regular partake of acidic food erodes away the outer covering of the tooth (Enamel) leaving you susceptible to teeth sensitivity. The acidic foods should be taken in controlled amounts.
Age – Tooth sensitivity mostly is common in people who are between25 – 30.
Brushing too hard – People have different types of teeth and thus the companies manufacture different types of tooth brushes some with hard bristles and some soft. If you teeth are sensitive and you are using a hard bristled then you are spoiling you teeth due to the fact that the hard brush will erode away your enamel leaving you susceptible to Tooth Sensitivity.
Constant teeth grinding – If you always grinding you teeth against each other then the dentin is exposed thus teeth sensitivity occurs and in these case nearly all your teeth will feel sensitive..
Mouth wash – Long use of mouth wash damages the dentine exposing the dentin.
Teeth whitening procedures most of the cause tooth sensitivity although only for a period of time
Having a gum disease also is a cause for teeth sensitivity. This is because the roots for the teeth are exposed.
Management
Using the correct type of tooth brush at all times when brushing your teeth.
Check on the types of food you eat and reduce your partake of acidic food to avoid your enamel from being eroded by the sugar,
Make regular visits to your dentist to have your teeth checked now and then.
Don't grind you teeth against each other.
Keep your mouth clean. When you keep your mouth clean it means that you will eliminate the plaque thus doing away with the parasites that are harbored by the plaque.
If you are one with sensitive teeth use desensitizing tooth paste to reduce or do away with the sensitivity of the teeth.
When you experience tooth sensitivity you should tell you dentist so that he/ she can prescribe the proper treatment and even find the cause for the tooth sensitivity because it might not be due to the exposure of dentin and it might be something worse other than just tooth sensitivity. After you have suffered from a bout of tooth sensitivity you can buy desensitizing toothpaste to reduce the level of sensitivity of your teeth. Check about tooth pain.