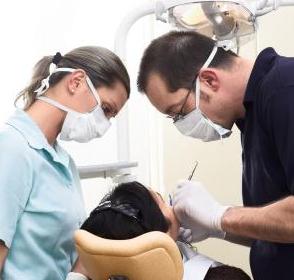 A lot of people today cannot afford dental care and since many volunteers are now offering their effort and time, Free Dental Care Days have now been made possible. For a person who does not have dental insurance or proper health, this is a great opportunity for them to get free dental care. People above the age of 18 can ideally avail this benefit of free dental care on 17th June. The "Advanced Dental Care" in Springfield is the location where this event will be held. According to Matt VanderMolen who is a part of the "Advanced Dental Care", a lot of people out there would be in need of his services but many of them wouldn't be able to afford the expenses. For the dentist, this "Dentistry from the Heart" event is a second of its kind.
The services are being offered to the patients on a first come first served basis. 4701 W. Wabash Ave., Springfield is the address where the office is situated. The free dental office would start operating from 7:30 am on the day of the event. Security and portable toilets would also be offered to those who would be attending the event, according to Aubrey Torres, the receptionist of the office.
The free dental clinic is expected to last sometime until the afternoon hours but it all depends on the number of patients that would be arriving. The dental services that would be offered to the patients at the event include one tooth extraction, one filling and one professional teeth cleaning session.
Performing any of the treatment on pregnant women has been deemed risky and therefore they have been warned to not attend the event. Dental services like bridges, crowns, dentures or root canal treatments would not be offered at the event as well.
Eric Woolbright, Keith Cummins and Victoria Driskill are the three other dental professionals who would be assisting VanderMolen at the event. The team would also be joined by Randy Lawson who is from Jacksonville.
According to VanderMolen he is helping people who are definitely in need and would not be able to afford any type of dental services and that he is offering something back to the community. To ensure that the event would indeed run smoothly, around 40 volunteers would also be there on the site of the event and would be lending a hand.