The notification for the MDS and Medical PG Entrance exam is out, for the NTRUHS and for the year 2012, the rules for application have become different. You need to go through a series of steps, completing which you can be eligible to write the MDS and Medical PG entrance exam. Here are the steps the students have to follow:
Open the website www.pgntruhs.org and you would see 2 options – PG Admissions and MDS Admissions. The website would even show the following notes, which are important for you –
Note 1 : The Candidate has to pay the fee in any SBI Branch on or before 09-02-2012, Using Web Generated Challan before Bank closing hours.
Note 2 : Last date for Online Application Submission 10-02-2012, 05:00pm
Note 3 : Last date for Submission of Printout Application with Enclosures to University on 15-02-2012, 05:00pm
Select the one you want to apply, I did for the MDS Admissions, and it would open a page –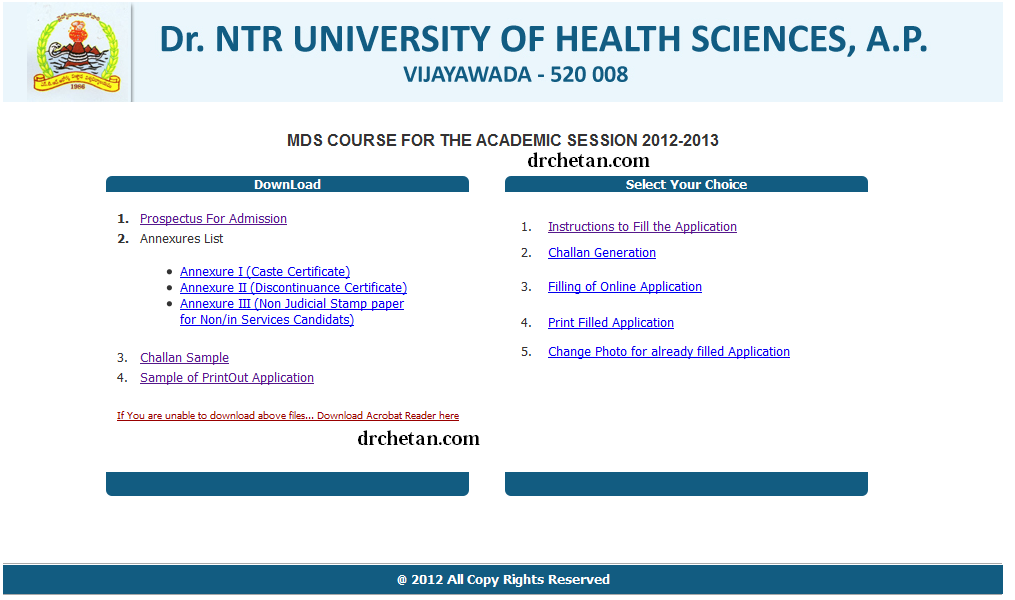 First step you need to do is to generate a challan. Click on the 2nd option in "Select your choice" category. It will take you to the page of Challan registration, where you need to enter all the details for the challan. Check the below screenshot for that: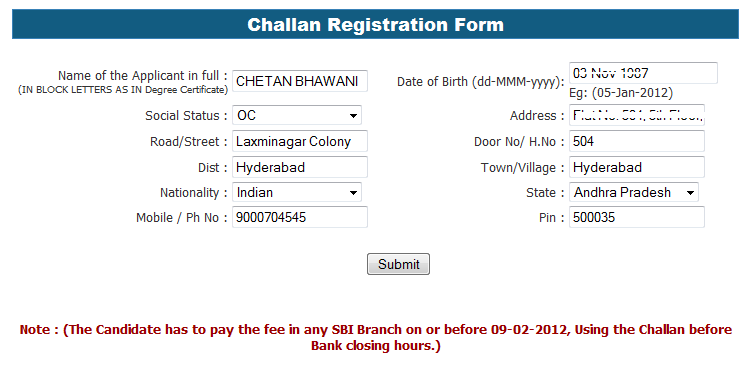 Once you are done with that, you will get the Challan there itself on the website, which you need to get printed. If you don't have a printer available with you, it is best to export the challan in a PDF format, and then take that file to the internet center and get the print out done, in LANDSCAPE mode, so that the three forms come one beside the other in a full A4 size page horizontally.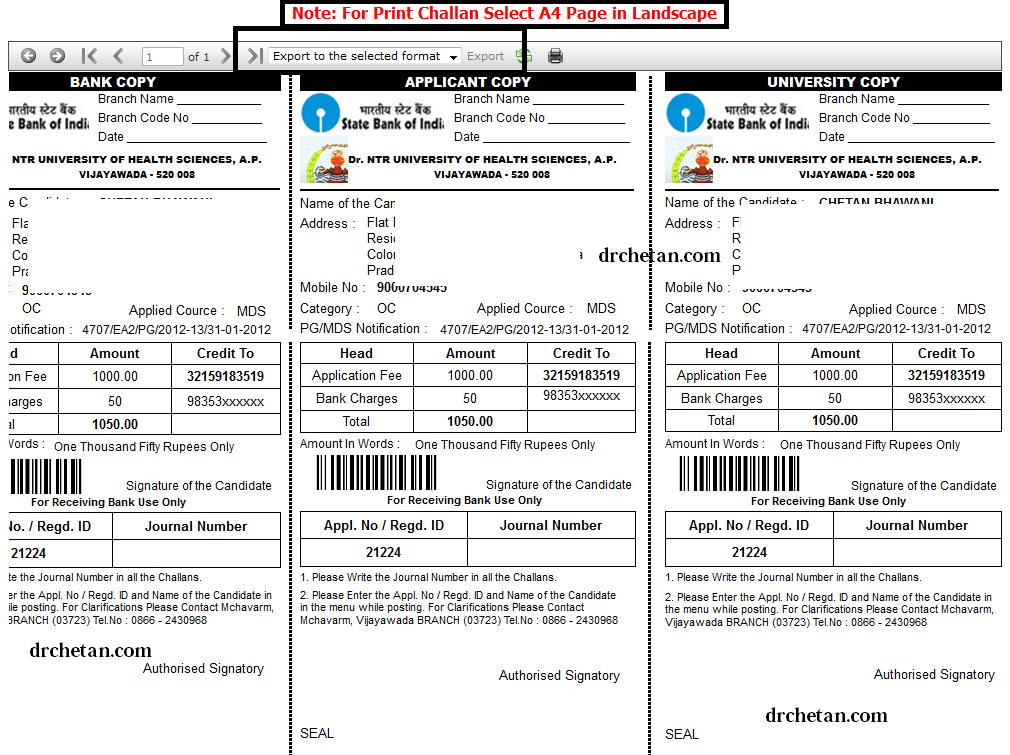 Now take that challan to any "State Bank of India" branch and submit it with the fee of Rs. 1050, and you would get the stamping and signature from the bank people after the payment is done. Now in the below picture I have highlighted 3 areas, one in each part of the challan copy. In that, you need to give the first copy (extreme left one) to the bank people, and the other two have to be taken by the student with them. Tear the challan paper along the line between the bank copy and applicant copy, and give the bank copy to the bank.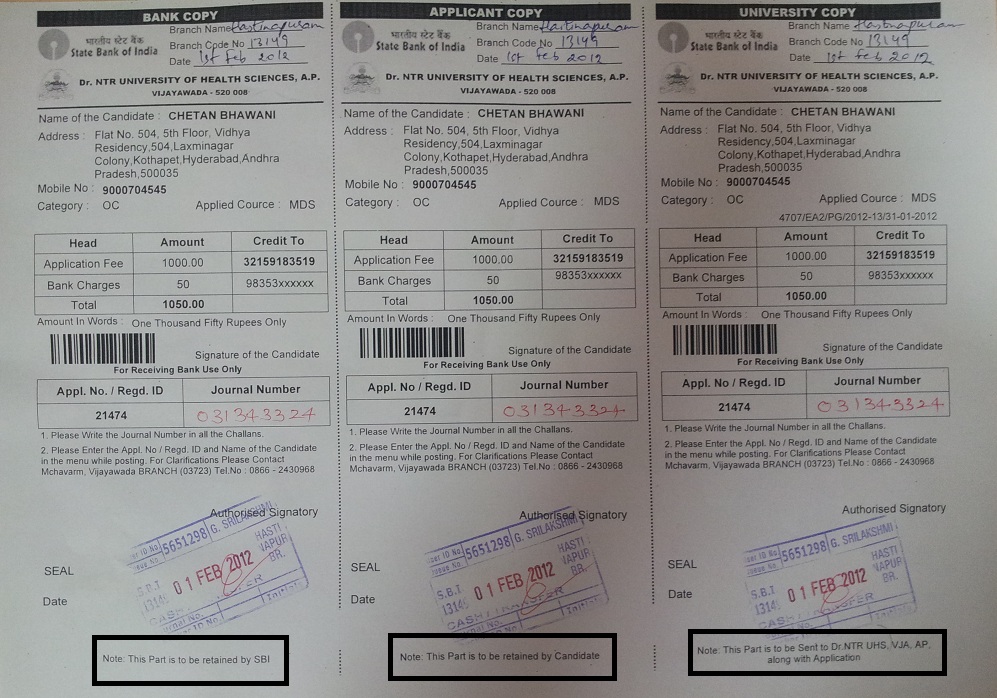 Now you need to login to the website for the online form filling. This cannot be done on the same day, because the processing of the challan would happen the next day, so if you are paying the challan today, you can login to the website tomorrow after 12 noon and submit the form. If you try to login on the same day, you will see a message:
You have Not Paid the Fee / Your Challan information is Not Updated From Bank, Please Wait upto 12:00 noon of the next day of Challan Paid Date.
To login to the website, you need to enter with the following details in the page when you click on "Filling of Online Application":
Application no: The number given in the challan, just below the barcode and above the bank seal.
Password: Your date of birth (in my case, 03/11/1987 – Password is 03111987)