You might have heard about the disease called Anorexia nervosa and want to know more about it. At first, you should know what is meant by this disease. Anorexia nervosa is a kind of eating disorder. The person who suffers from Anorexia nervosa becomes obsessed with dieting for reducing weight. At first, people start dieting for weight loss and later on, they get addicted to practicing weight loss methods and dieting plans in an extreme manner. People who suffer from this disease tend to do a lot of exercises, consume weight loss supplements and pills.
A large number of doctors are trying to figure out the chief causes of this disease. However, the causes of this disease are not so clear. Some studies suggest that people who have a particular inherited genetic component are more likely to have this disease. Also, improper functioning of hypothalamus (a part of brain) may also be the cause of Anorexia nervosa. People who experience feeding problems as a baby, history of eating less and obsession with perfection are some of the other causes of this condition.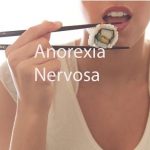 Following are some of the symptoms of this disease. First, the patient may become extremely underweight. This may lead to depression and cut off from society. Second, patient may find it difficult to interact with other people. He may get upset very easily. Third, lack of focus and concentration. Fourth, most people who suffer from this condition becomes obsessed with food and food recipes. They talk and think about food all the time. Apart from these, mood swings, anxiety and personality problems are some other symptoms of Anorexia nervosa.
The treatment of this disease may include hospitalization and outpatient consultation. People who suffer from extreme weight loss due to this disease are first corrected for malnutrition. People are given such foods which help them in gaining weight. They are motivated to interact with other people. Doctors suggest an increase of one to three pounds every week in the body weight of the patient is safe. Along with this, various types of psychological therapies like group therapy, individual therapy, family therapy and cognitive behavior therapy are also given to the patients.