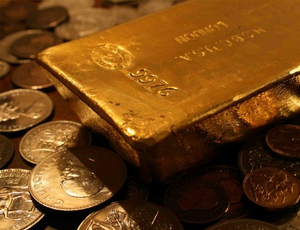 Though many people may think gold teeth are a fad of the past, there are numerous advantages to filling your mouth with the most precious metal on earth. For those who need a bit of history to wrap their head around this phenomenon, we have you covered.
In the 1840's during the Gold Rush, dentists began condensing small gold foils into coils, which were then placed on the teeth of patients for dental practice.  As gold became a more abundant resource, the want and need for gold plated teeth became increasingly popular as the precious metal was proven to have a solid life span of 15-20 years.  This practice seemed to be a 19th century forerunner to the modern day "grills" of gold teeth sported by several celebrities and musicians as both a fashion statement and signifier of their financial status.
Though having gold teeth still remains a sought out solution for dental issues, there are plenty of advantages to having gold teeth besides their aesthetically pleasing features. Home bleaching kits, as well as dental treatments are a testament to the many people aspiring to have blindingly white teeth. However, some aspire to decorate their mouth with gold without knowing the real advantages to the precious metals presence in their mouth. Here are some of the top advantages to having gold teeth, , besides sporting some serious bling.
Protecting Your Teeth
As many of us know, our teeth are very fragile and upon breaking or chipping they substantially alter the way we look and feel. This is where gold comes into play. Gold is a touch and durable metal, perfect for placing over teeth that give you reoccurring issues. If you find yourself constantly chipping the same few teeth, it is highly recommended to ask your dentist about gold fillings. Gold fillings are much stronger than comparable materials such as polymer filling that many dentists use. With gold fillings, patients are able to eat anything they want without worrying about tingling pains or chipping their teeth.
White Teeth Means a Bigger Smile
If you love to smile, then you know just how important it is to keep your teeth clean. Regular check-ups, flossing, using mouthwash and maintaining a healthy smile are all part of practicing good hygiene. When your teeth have a yellow tint, it can dampen your self-image and self-esteem. Herein lies another benefit of gold teeth and gold fillings. Gold will not oxidize and discolor your teeth and can allow you to eliminate plaque from the junctions of your teeth, giving you a big, fresh, white smile.
The Attraction of Gold
The most common and sought out advantage of gold teeth is their visual appeal. Gold fillings and teeth are often more visibly attractive than amalgam and other types of fillings. Filling your cavities with this precious metal will allow you to make your mouth look a bit prettier but you should be aware that these types of fillings are more expensive. If you're willing to pay the extra dollar, your gold plated teeth will give your mouth a more glamorous interior.
If you feel as though gold teeth and fillings are the best option for your dental issues, consult your dentist and mention some of the aforementioned advantages to properly prepare yourself and your mouth for the future.
This article was provided by Garfield Refining, a precious metal refinery in Philadelphia, PA with 120 years of history in the precious metals industry. Garfield Refining buys, sells & refines precious metals including gold, silver, platinum and palladium, with services to both individuals and businesses across the nation. For updates on precious metal prices and more info on Garfield, follow Garfield Refining on Twitter.