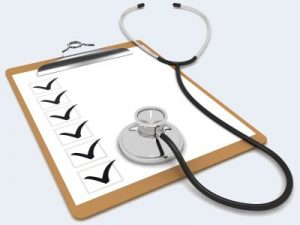 While regular health-checks aren't compulsory, they are a wise idea as they can aid your doctor in identifying health conditions in a timely manner and this means that you can start treatment sooner rather than later. These include many organ systems of the body, which collectively when working perfectly, would keep the human health at its best. Following are the most essential health checks to be done:
Eye Test
Regular eye tests are essential for clear vision. They also assess the health of your eyes – and can help to identify medical conditions such as diabetes and high blood pressure. Eye tests are simple and painless and if you're found to require corrective lenses, you'll be provided with a prescription that you can then use to purchase glasses or contact lenses. Everyone should undergo an eye test at least once every two years. However, if you've already been diagnosed with sight problems or a health condition that puts your sight at risk, you may be advised to attend more frequently.
Sexual Health Screening
There are numerous sexually transmitted infections in the world, such as gonorrhoea, chlamydia, and genital herpes. These diseases are most common amongst sexually active men and women in the 25 years or younger age group, however, anyone can catch them. Frequently, many of these diseases present no symptoms and if left untreated, can seriously affect fertility. As such, if you are sexually active, it is vitally important that you have regular checks. The test may involve providing a urine sample or taking a swab from the cervix (in women) or urethra (in men). Some of these infections can be treated with antibiotics and will not return unless you have unprotected sex with someone who is infected. However, the longer you leave them the harder they are to get rid of and more damage they can cause, so regular checks are essential.
Dental Health Check
A dental health check enables your dentist to determine whether you've developed any dental problems and will help you to keep your mouth in good health. If you're found to have a dental problem, your dentist will be able to treat it early, preventing you from pain and suffering. The time between dental check-ups will vary from as little as three months to as long as two years, depending on your risk of dental problems. The lower your risk, the fewer check-ups you'll require. Dentistry can be an expensive service to pay for, so be on the lookout of health care vouchers. If you live in the area you can probably find a dental clinic in Mumbai which will accept them and they can drastically reduce the cost of your visit.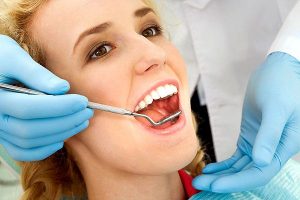 Smear Tests
If you're a woman aged 25 years or over, you ought to be getting regular smear tests. During the test, a small sample of cells will be taken from the neck of your womb and analysed under the microscope. The test enables any abnormal (pre-cancerous) cells to be detected and treated. If your first cervical cancer screening test results are found to be normal, you are likely to only need repeated screenings every three years until your 49th birthday. After this time, you only need to have one every five years up until your 64th birthday.
Breast Cancer Screening
The aim of breast cancer screening is to detect breast cancer in its early stages when treatment is most likely to be effective. Breast cancer is causing rising mortality rates for women in India, so regular screenings should be part of every woman's healthcare. Normally, breast cancer screenings are done using a mammogram but they can also be carried out by a clinical breast examination (CBE). CBEs are commonly performed on younger women, as it is more accurate for them than mammograms. If an abnormality is found via either method, you'll be asked to return for further tests. However, in the majority of cases, further tests will show up as normal. By performing regular checks, any cancer can be caught early and treated as soon as possible – greatly increasing the chance of survival.
Regular health-checks are a valuable way in which to learn more about your health and identify future health risks.
We have explained earlier on how you can have a perfect dental health, and the different ways on how you can keep your teeth healthy.