Dentistry is booming all around the world, but the ratio of number patients to the number of dentists is getting lower in countries like India where the number of graduates passing out of the colleges are quite high every year, and to work in India after the course is completed, one has to face a few challenges, the major one being huge competition. The Dental graduates are always on a crossroad after graduating, and it becomes hard for them to decide what next. It could be either post graduation, either setting up a dental clinic, or work in one of the already setup dental clinics.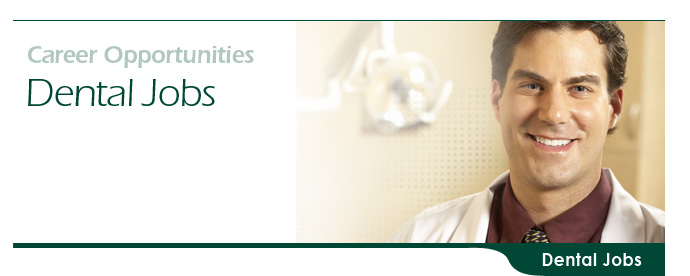 Many Dentists from India have tried moving out to the western countries, like the USA to find better opportunities to work and if possible, continue with further post graduate education in those countries where the level of earnings and demand for Dentists is quite higher when compared to the Eastern countries, especially in Asia. All this doesn't mean that the employment status in India has become poor. It is all in the minds of Dentists that there is no much practice and employment left in the nation, and many haven't researched well for the practice in the rural areas in India where the government provides jobs that can give a good long-term payment to the Dentists.
Jobs – Where to look for?
In India, one of the best places for finding jobs in the Dental section is the rural areas, i.e. villages or some remote areas where the large general hospitals are setup and the clinics won't have much of the effect because of the financial status of people living there. Government handles the large hospitals, and regularly provides jobs to dentists, and you will need to face a little competition from the fellow dentists while applying for the same.
Private Dental Clinics in the cities are mostly maintained by a single dentist or a few, and these are mostly in need of the Dental graduates who can earn some decent amount, and at the same time can handle the load of patients that flow in at peak times. Most of them don't announce that they are in need of employees but if approached with your interest of working with them, they respond well.
Corporates / Chain – There are several dental clinic chains set up in corporate ways (I won't name any), and these are always in need of dentists as they keep opening branches in various places, and they pay a decent amount.
Online job portals – The several job portals that are available online are visited by the Dentists who want employees, and they post about the same through advertisements. These job opportunities come and go in no time, so if you are looking for a job, better be in a hurry when visiting these job sites and finding any opportunities.