Many people fear from going to the Dentist not because of the pain during the treatment but the pain due to the Dental Anesthesia that is given using the injection. No one would want to have the sharp needle pointing right into their mouth, but that has been the standard way of making the tissues numb since a long time, except in a few countries where some expensive but effective alternatives are being used.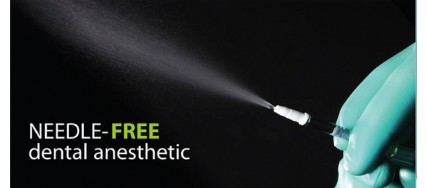 Just to make things better, St. Renatus, LLC, based out of Fort Collins, Colo is testing out a drug which would anesthetize the oral tissues and enhance the pain control in Dentistry without the usage of an injection, and St. Renatus has patented this nasal mist anesthetic to be used in the Dental offices. This drug would be administered through the nasal route, and this would be a suitable option for the operative procedures which mostly involve the problems of the upper jaw.
Advantages of the Nasal Spray Anesthesia
This would be helpful in reducing the anxiety and fear associated with dental injections
This would decrease the risk of diseases associated with contaminated needles
The nasal anesthesia would lower the number of patient complaints of lip swelling or the "fat lip" feeling after leaving the dentist
What the Patients have to say about it
There was a study conducted by the Industrial Research Center regarding the usage of the drug, and when people were given a choice to choose between the needle-injected anesthetic and this new Nasal mist product, 90% chose to try this new product. Out of the total number of people asked, 23% even chose to switch their Dentist and go to the one who uses the Nasal spray anesthesia.
And when the Dentists were asked about the usage of this route of anesthesia, a whooping number of 96% said that they would like to have the Nasal mist option of anesthesia in the Dental clinic.
St. Renatus' nasal mist has successfully undergone Phase I and Phase II clinical trials of the U.S. Food and Drug Administration (FDA) process. The Phase II trials' initial results indicated 90 percent efficacy which is equal to needle injection results. With a completed favorable End of Phase II review with the FDA in March 2011, St. Renatus established readiness to proceed with conducting Phase III efficacy studies.
If this goes on pretty well, it would be a pretty good step towards the development in treatment procedures in Dentistry, and the avoidance of going to the Dentists due to the fear of needles would be reduced, and this in the end, could lead to a better dental health by at least some percentage.