I had earlier shared a list of the 43 best dental quotes, but that doesn't seem enough as the Dentists have been a part of humor many a times, because of what they do. But this time the collection includes not just the sayings from a few known celebrities and people, but we have got a few phrases where the Dentists and Dental profession is mentioned in the novels and books. These include even a few funny dental quotes.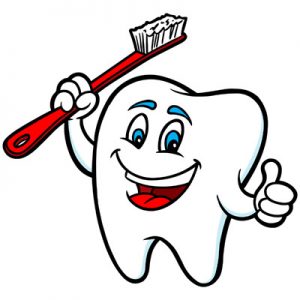 Read below for the few Dental quotes that I collected from novels and websites.
"I told my dentist my teeth are going yellow. He told me to wear a brown tie."
~ Rodney Dangerfield
One of my sensory problems was hearing sensitivity, where certain loud noises, such as a school bell, hurt my ears. It sounded like a dentist drill going through my ears.
~ Temple Grandin
All this fuss about sleeping together. For physical pleasure I'd sooner go to my dentist any day.
~ Evelyn Waugh
I'm so glad I'm not a dentist. How many times does someone say, 'Oh, Doc, it felt so good when you were drilling my teeth'? Never. But when you give someone a wonderful cookie, you put a little of yourself in, and you see someone's face light up – that's immediate approval.
~ Paula Deen
I'm like the guy who prepares your taxes or a dentist. I'm very conservative and boring in a lot of ways.
~ Augusten Burroughs
The only way I can make a Jim Carrey face is through Novocain at the dentist's office.
~ Sasha Azevedo
My dentist said to me the other day, I've enough problems in my life, so why should I see your films?
~ David Cronenberg
"LORD SAVE MY TEETH FIRST THEN MY SOUL! "
~ C. Delaney
"No, my friend, I am not drunk. I have just been to the dentist, and need not return for another six months! Is it not the most beautiful thought? –Poirot"
~ Agatha Christie,
"Dentistry is a precondition to love at first sight. Relationships are no longer about pulling teeth, but bleaching. That's why when your eyes meet, she beams with happiness – but when you smile back she shows her true reflexes."
~ Bauvard, Evergreens Are Prudish
"When I get excited I drool. That's why I buy bibs wholesale from my dentist. Based on that alone you could label me a romantic.?"
~ Jarod Kintz, This Book Title is Invisible
"I like to schedule dentist appointments for March 32, otherwise known as April Fool's Day."
~ Jarod Kintz
"It seemed far more reasonable to belong to a species that had evolved natural tooth replacement than to belong to one that had developed the dental profession."
~ Elisabeth Tova Bailey, The Sound of a Wild Snail Eating
When a thief kisses you, better count your teeth.
The irony in surprises is when someone without teeth receive a box of Almond nuts.
If the fortune decides to turn against you, you might even see your teeth broken due to jelly.
—
Do share with us any other Dental quotes, quotes about Dentistry and sayings about the dentists if you didn't find it on the two lists that we shared.